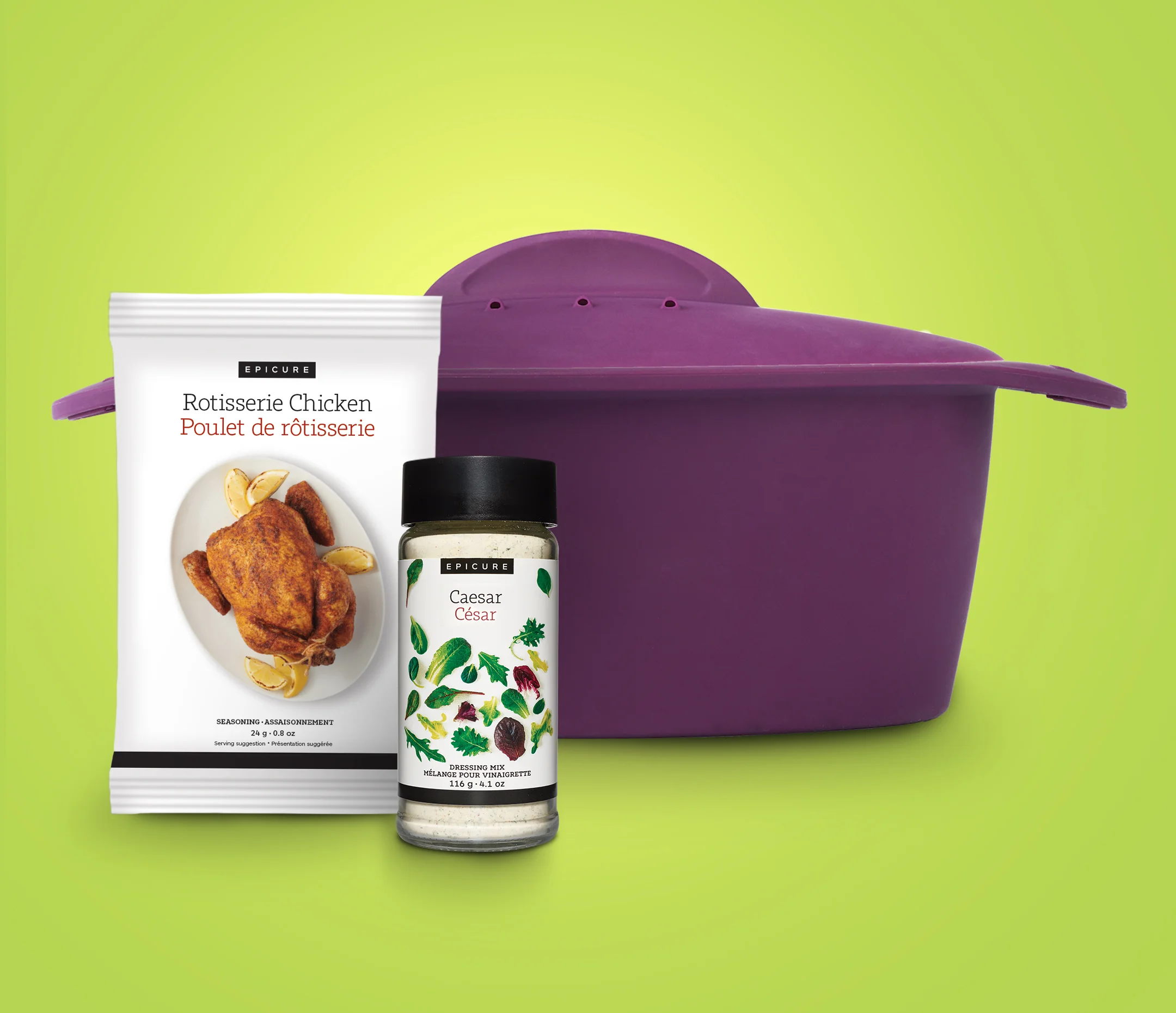 It's time to break up with slow cooking, dry oven-roasted chicken, and store-bought rotisserie chicken with questionable additives. There's a better way, and it's quick, healthy, and oh-so-delicious—with 20-Minute Roast Chicken.
Make an easy weeknight meal with a flavourful roast chicken and classic sides like Oven-Roasted Potato Wedges and Creamy Caesar Coleslaw, using the included products:
1 Rotisserie Chicken Seasoning
All the flavour and crispiness of a rotisserie chicken, free from unnecessary additives (unlike the store-bought kind).
1 Round Steamer
Cook the juiciest whole chicken imaginable in just 20 minutes in the microwave!
1 Caesar Dressing Mix
Two words: Zero sodium – because your salad should be good for you, rich and creamy.